Cornwall Manor Employee Reaches Milestone Anniversary
September 2019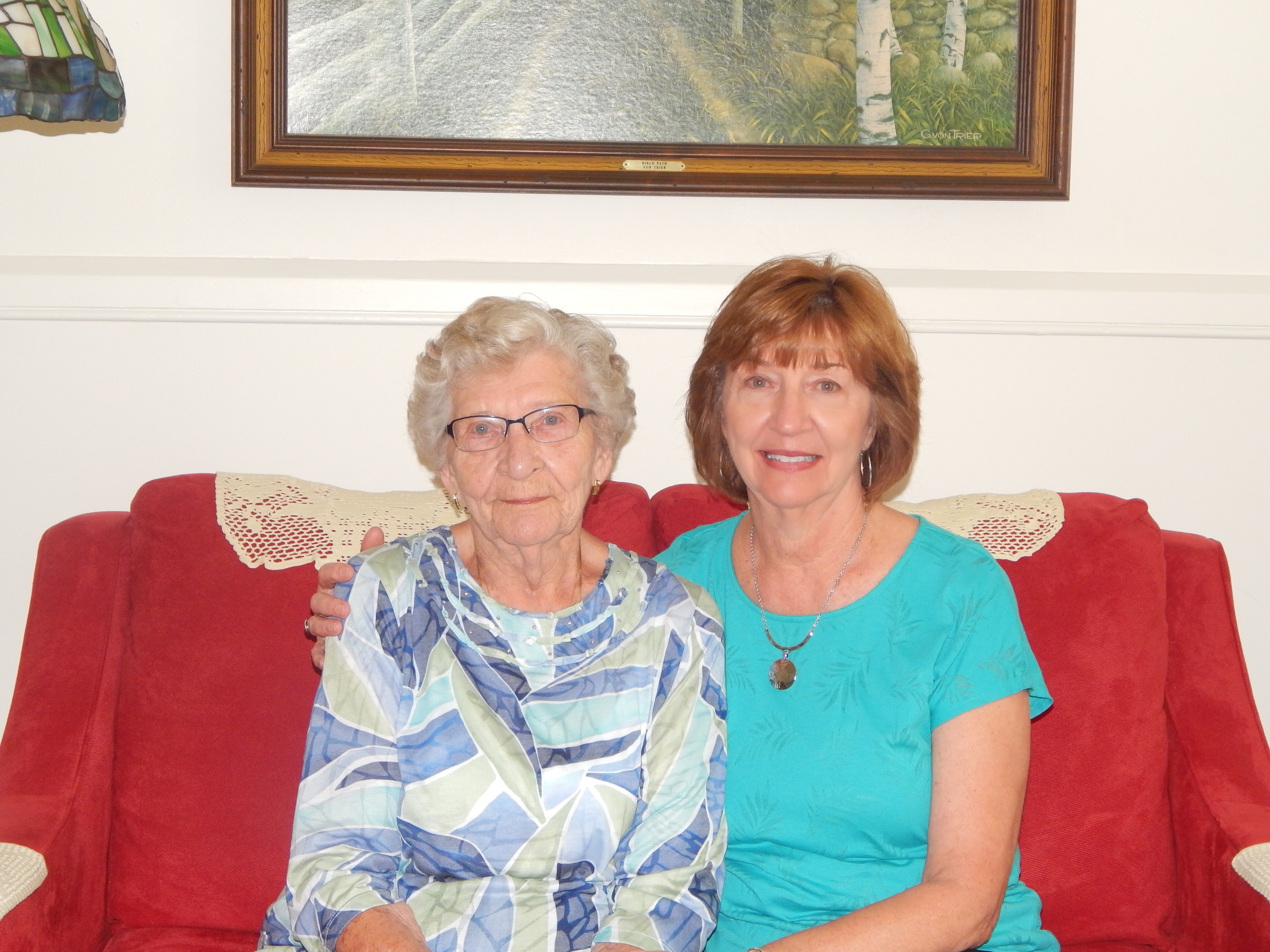 The characteristics of a "genuine" person may include a smiling face, a generous heart, sincerity, offers help or assistance, a sympathizing word of encouragement to someone having a bad day. If you know someone who meets those characteristics and that person is always smiling and in a cheerful mood, then you've probably met Cornwall Manor employee Elizabeth (Betsy) Swisher.
Betsy is the Administrative Assistant to Cornwall Manor's President and CEO. In January 2019, she achieved a significant milestone of reaching her 50th anniversary of working at Cornwall Manor – something that only two other people (one being Betsy's mother) in Cornwall Manor's history have achieved in the community's 70-year history.
You may be asking yourself, "how could someone who works that long, for the same organization still be so happy, all the time?
"I love my job and coming to work every day," states Betsy with a big smile on her face.
Betsy began working part-time at Cornwall Manor in 1969 in the Freeman Kitchen. Living in nearby Cornwall, Betsy walked to work after school. Her mother, Phyllis, also worked at Cornwall Manor in the Health Center. She transitioned to a Health Center Nursing Assistant working in the clinic (today the Visiting Physicians Office) doing EKG's or helping in the pharmacy. Betsy's time as a nurse aide evolved to social work under the Chaplain and then she became the Administrative Assistant to Steve Hassinger in 1978.
Hassinger was hired as Cornwall Manor's Administrator of Health Care Services in December 1978, was promoted to Executive Vice President in 1980 and as Cornwall Manor's fifth President in 1989. Since Steve's arrival in 1978, Betsy has worked alongside him until he retired in March 2019. She remains the Administrative Assistant to new President & CEO, Lee Stickler.
Working for one organization for 50 years, Betsy has seen a lot of changes. Cornwall Manor has undergone a lot of building, expanding and growth during her tenure. She has worked under five different leaderships during Cornwall Manor's 70-year history – and the community has had six presidents since opening in 1949.
Looking back, she believes the biggest change to Cornwall Manor was adding The Woods. This 109-acre piece of land off Burd Coleman Road in Cornwall became a second campus and has three completed neighborhoods of 32-36 homes in each section. Currently, Cornwall Manor is planning for the fourth neighborhood of 30 homes. Altogether, The Woods has more homes than the Buckingham Campus does.
She considers Cornwall Manor's biggest accomplishment was achieving the new Health Center. "It took years of planning," she states. "And finally seeing the beautiful health center that provides quality services to our residents on our Buckingham Campus is like a dream come true." Ground was broken in 2014 for the new health center and residents moved into the new space in December 2015. An official ribbon cutting ceremony was held in June 2016 after the old health center was demolished.
So, what is Betsy's secret?
Maybe it is the added bonus of having family work here. Her sister, Joan, worked at Grandview Manor (Mansion purchased in 1955 which expanded the number of accommodations available at Cornwall Manor); her sister-in-law, Michelle, worked as a mail clerk; her niece, Heather, is the Maintenance Secretary and her great-niece, Katrina, works as a dietary aide in the Health Center. Even her mother, Phyllis, who retired after a 51-year career at Cornwall Manor (retiring in 2013), now is a resident, residing in Bradley Hall. "I love that my mom lives here. Knowing that she will be well-cared for is a blessing," Betsy shares.
Or maybe it is the community itself. "Cornwall Manor is like the stop before heaven," she shares. "It is beautiful and truly the best place. Everything is taken care of and residents can do what they want to do."
When asked what she loves most about her job – she states (with a big smile on her face) "the residents and their interesting stories. Their careers. I admire them so much. They make up our unique community." She loves Cornwall Manor's military veterans – who hold a special place in her heart. "Their service and dedication is so special. It's the reason we enjoy our freedoms today."
Obviously, Betsy's secret is Betsy. Her positive thinking and grateful heart emulate in everything she does. "I just do my job to the best of my ability and strive to keep people happy because this is their home."