Safety First
December 2016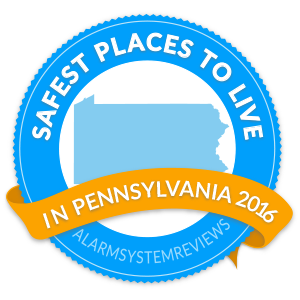 Cornwall, Lebanon County, was recently ranked as one of the safest places to live in Pennsylvania by Alarm Systems Reviews.
Alarm Systems Reviews uses data from national sources, including the most recent complete annual Uniform Crime Report from the FBI. Their research team compiled and analyzed findings to determine the safest places to live in Pennsylvania with a minimum population of 2,500 residents. Cornwall was ranked sixth. Read the report here: https://www.alarmsystemreviews.com/safest-places-pennsylvania-2016 Cornwall Manor is proud to be situated in one of the safest places in Pennsylvania.
Cornwall Manor also takes the safety of our retirement community seriously. Campus security is onsite 24 hours a day and our community is fortunate to have the Cornwall Borough police department and Community Fire Company of Cornwall Borough less than one mile from our Buckingham and Woods campuses.
We continue to strive to provide a safe work and living environment for employees, residents, visitors and the general public who may enter our campuses. It is our intent to properly manage any incidents that occur so as to minimize injury and other forms of loss. One way this is achieved is through Cornwall Manor's Safety and Risk Management Committee.
This committee is comprised of Cornwall Manor employees from each department. The committee meets monthly and they actively monitor general safety conditions throughout Cornwall Manor. The committee also discusses safety concerns that may impact residents and staff and ways to eliminate these hazards before accidents happen.
Cornwall Manor's safety program underwent a random audit in September 2016 from the Pennsylvania Department of Labor. The audit reviewed our safety policies, procedures and documentation. Cornwall Manor was compliant with all Pennsylvania Department of Labor safety requirements. In fact, the audit was flawless and the state auditor praised Cornwall Manor's employee-based safety committee.
There are many reasons that make Cornwall Manor a desirable place to live and work and we are very proud of the extra effort made by our staff that also make Cornwall Manor a safe place!