Trailside Organic Farm – April 2022 Update
April 2022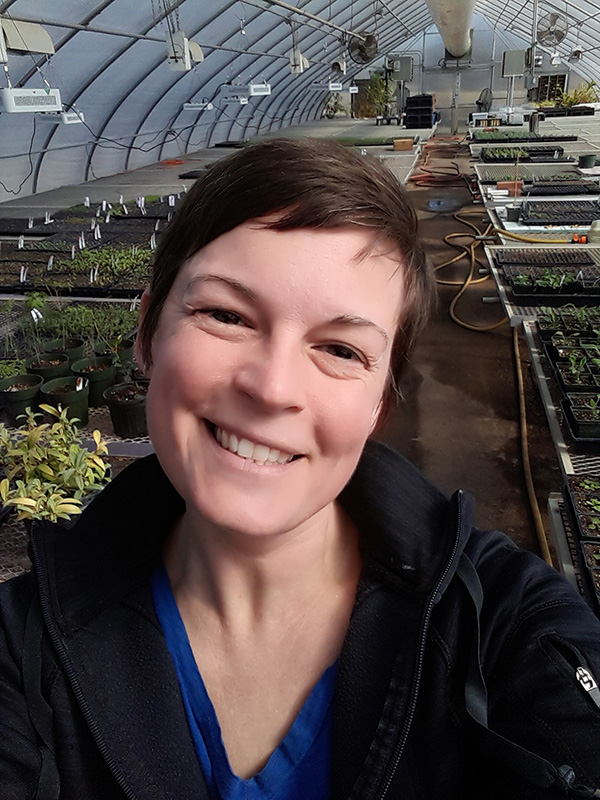 Submitted by Katie Landis, Trailside Organic Assistant Farm Manager
Hello, my name is Katie Landis and I was recently hired to work with Ian Frederick at Trailside Organic Farm. Lancaster County was my home in my younger days, but I have lived in Quentin with my partner and mother-in-law for the past 10 years. We have a garden at home where we grow peas, asparagus, lettuce, carrots, radishes, tomatoes, peppers, broccoli and cabbage. We love to make our own sauerkraut! We also grow a small variety of culinary and medicinal herbs and, of course, flowers which I like to call "food for the soul."
I've been farming for a living since 2012, beginning as an intern growing herbs and cut flowers at Lancaster Farmacy. My five years there taught me how to use high tunnels and greenhouses to extend the growing season, how to use irrigation to get the appropriate amount of water to the crops and how to manage weeds, which is probably the biggest challenge when growing food organically. I also learned the uses for the dozens of medicinal herbs we grew or wildcrafted from the forests near the farm. After harvest, we would dry the herbs for use in tea blends or send them right to the kitchen to be used fresh in tinctures, salves, oils and other herbal medicines. We also harvested fresh flowers and made around 200 bouquets every week!
After leaving the Farmacy, I worked at Homefields Care Farm where we grew a large variety of vegetables that we sold to the community through a CSA program. Working at Homefields taught me how to operate tractors and the different implements that could be attached to the front or back to make field work easier. Ian has mentioned some of the implements we'll be using here in a previous issues of Neighborhood News.
Both of these farms were a pleasure to work on, but when I heard about Trailside Organic Farm, I knew I wanted to work here. I have been an advocate for eating local, organic food for many years and to see a project like this popping up practically in my backyard was beyond exciting for me! My previous farming experience will be valuable in shaping Trailside Organic Farm, but what I am most looking forward to is meeting like-minded people, sharing stories and knowledge with each other, and spreading the word on organic agriculture!