Trailside Organic Farm – May 2022 Update
May 2022
Submitted by Ian Frederick, Trailside Organic Farm Manager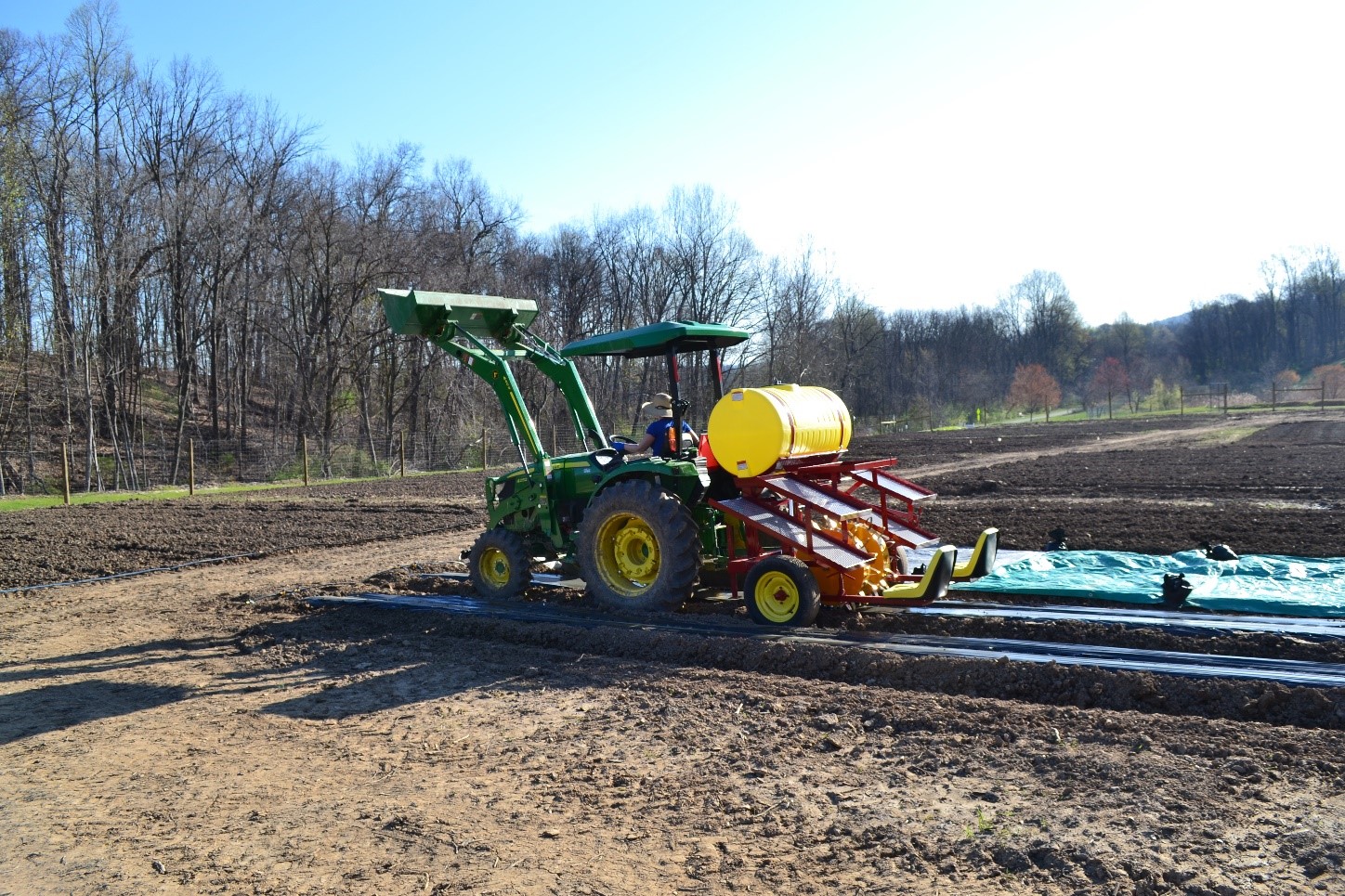 Between raindrops, plenty of work has been getting completed at the Trailside Farm! Due to the busy reality of the spring growing season, I am going to keep this update to-the-point. Excitingly, our hoop house is in production. Spinach, arugula, radish, carrots and a variety of lettuce are growing inside. Spring field veggies have been planted as well: garlic, onions, broccoli, and Brussels sprouts – to name a few. I would like to extend a sincere thank you to the April 14 workshop participants who helped to plant these very first field crops at the farm! We are looking forward to a season of fun and learning in more workshops to come.
In the near future, fresh herbs, sweet corn, peppers, and an array of tomatoes, squash and potatoes are just some of the crops which will be planted. Flowers will also be incorporated in the farmscape. Not only will they make beautiful bouquets, but will also attract beneficial pollinators and add beauty to the site. Produce and herbs grown at the Trailside Farm will be featured in Cornwall Manor cuisine once harvested. In addition, there's a possibility that produce, herbs and cut flower bouquets grown at the Trailside Farm will be available at a farm market on-site at Cornwall Manor. We are planning this market to be open to residents.
Field peas and oats are our spring cover crops. We are establishing this quick-growing and versatile mixture at the top portion of our field to all-around improve soil health. Speaking of soil health, we have also added a healthy dose of compost to our production beds which will supply soil with nutrients, support communities of beneficial microorganisms and improve soil texture and drainage. You may also notice that deer fencing has been installed around the perimeter of the farm's growing space. I have a strong feeling that it will prove to be one of the best forms of crop insurance for us!