Trailside Organic Farm October 2021 Update
September 2021
Submitted by Ian Frederick, Trailside Organic Farm Manager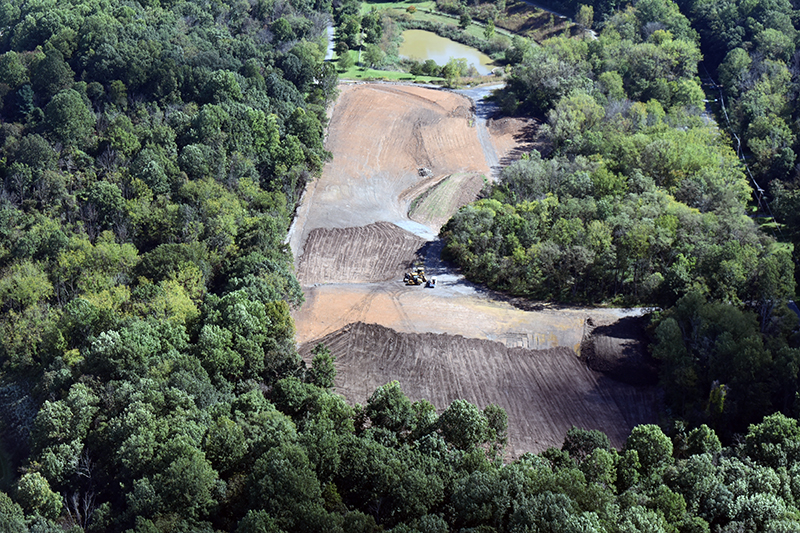 You're probably wondering about current events at the Trailside Organic Farm. As I am writing this (September 17, 2021), the leveling and drainage work on the farm site is wrapping up and top soil spreading has begun. The photo shows the farm site currently. When top soil is in place, I will cultivate it (for the first time!) with a tractor-mount disc.
After the soil is prepped, my first objective is to plant a fall cover crop. We decided on Crimson Clover. It's a legume, so it has the ability to convert atmospheric nitrogen into a form that plants can use in the soil. The roots of Crimson Clover help protect and build a healthy soil structure, and its biomass will provide organic matter to the soil when it's tilled in during the spring. A healthy presence of humus is what we're aiming for. Humus provides food for plants over time as microorganisms break the organic particles down. In terms of soil structure, observing plenty of 'bounce' when cultivating is always ideal. Minimizing compaction from equipment and
using proper tilling practices are also ways to improve soil structure.
Soil sampling on the farm site will also be taking place this fall. We will be sending the samples to Penn State's Agricultural Analytical Lab for analysis. Results and recommendations from the lab will help us pinpoint which amendments are needed to dial in PH and nutrient levels. Lime, organic fertilizer and compost are a few tools that we have to work with.
Our motto at Rodale is 'healthy soil, healthy food, healthy people'. If you notice, soil health is first on the list. Soil is alive, and its health needs to be prioritized
before expecting productive and nutrient-rich crops. I will be providing monthly updates as we are establishing the new farm site- check back soon!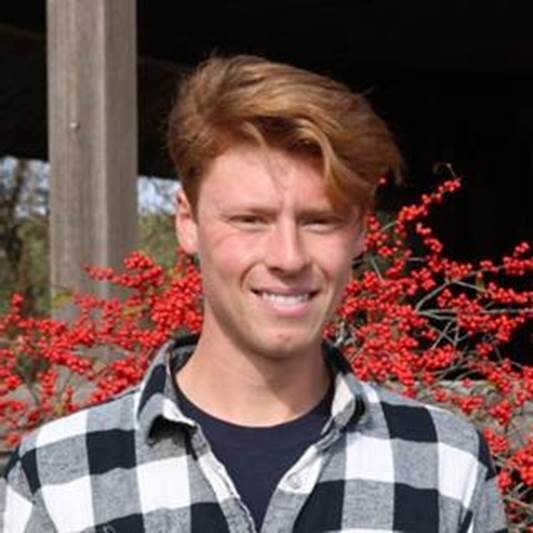 Ian Frederick is the new manager of the Trailside Organic Farm. He has been an employee at Rodale Institute's Kutztown location for three seasons as part of the farm operations team. Although he is leaving the 333-acre farm in Berks County, he will be bringing Rodale's regenerative organic vision along with me to Cornwall Manor.