Health Center Receives Second Deficiency-Free Inspection
Oct. 01, 2020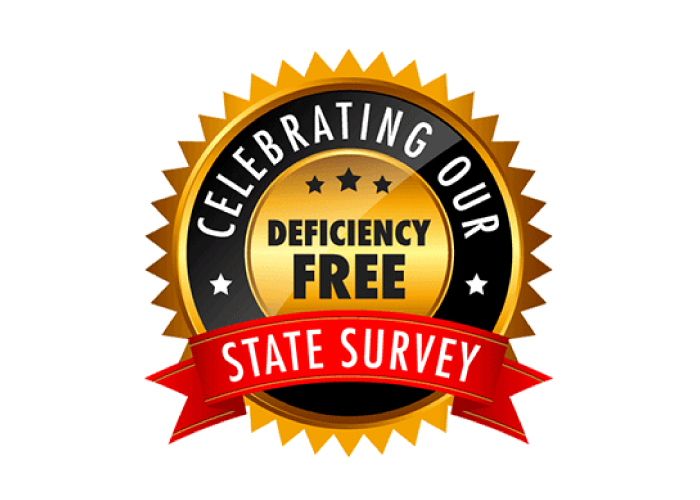 The annual Pennsylvania Department of Health inspection that took place in September at Cornwall Manor's Skilled Nursing Facility resulted in a deficiency-free inspection. This is Cornwall Manor's second consecutive deficiency-free survey. The unannounced and onsite inspection closely examines resident care and services.
Lee Stickler, Cornwall Manor President & CEO stated, "the pandemic has made this a very challenging year for the country in general and the healthcare industry in particular. In such an environment, I am proud to share that Cornwall Manor has received its second consecutive deficiency-free survey of the Health Center. A team of four state surveyors performed this unannounced survey recently over the course of three days by examining every aspect of our Health Center's care delivery and practices in all departments. The current pandemic resulted in an unprecedented focus on infection control in addition to the other areas of care. So, these results are extremely important and reassuring to our residents, families and staff."
Cornwall Manor is committed to achieving excellence in the quality of care and services provided to our residents. Cornwall Manor's Health Center is also the recipient of a 5-Star rating from the Federal Centers for Medicare and Medicaid and is a participating organization in LeadingAge's "Quality First" program, which is a national organization of providers of senior housing and services.
Minnie Strickler, Vice President of Health Services, shared "to care for those who once cared for us is one of the highest honors. I am very proud of all the Health Center team members who show their dedication, compassion and commitment everyday to our residents. I am incredibly proud of this team."
Click here for more information on Cornwall Manor's Skilled Nursing Facility (Health Center).