Talking to Your Parents About Driving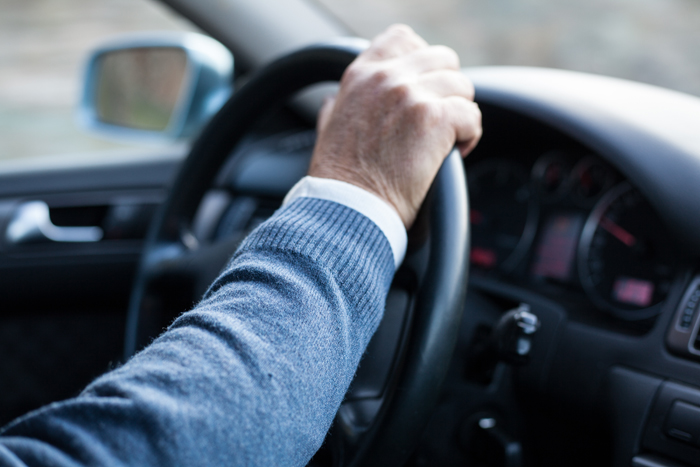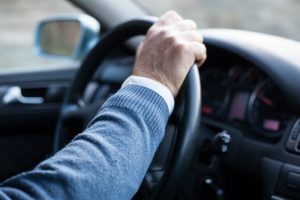 Data from the Department of Transportation shows that over 30 million adults over 65 in the US are driving. Many older adults have been driving for 50 or more years, and it can provide a sense of personal independence, which older adults are reluctant to give up. For most seniors, the loss of their driving ability can make them feel isolated and dependent.
But what if you are worried about your parent's driving safety? Like many adult children, you have probably discovered that it is not easy to convince them to turn in their keys.  Statistics state that older drivers experience more fatalities in accidents than other age groups, but it is still a difficult subject to address.
So, you need to know how to talk to your parents about driving. It's a vital aspect of their lives and well-being. Here are some valuable tips to help you get started.
Observe Your Aging Parents Closely While They Drive
Start by accompanying your parent on a short trip and observe how they drive. Take note of how they follow traffic rules. Watch carefully for times when a high level of concentration and alertness is required, like when they are approaching road intersections and traffic signals.
Pay close attention to how your parent turns, changes lanes, maintains a safe distance from cars in front and stays alert during various traffic situations.  Take note of what you see, so that you can use those specific concerns when you discuss their driving with them.
Be Courteous and Empathize With Your Aging Parent
Any time you want to discuss the subject of giving up driving with your aging parents, let them know that you are aware of how difficult it is for them to do so. Be very respectful and make them aware that you understand what a difficult thing it is for them.
For instance, you may say, "Mom, I appreciate how much you've put into developing good driving habits over the years. But now we have to discuss your driving because it's important for you and drivers you may encounter on the road to remain safe."
Then, bring up any events you can use to convince your parent to stop driving. Talk about accidents, problems, vision, strokes,  and other issues that can help them see it's time to hand over the keys. Paint it in a positive light- such as reminding them that they will save money by not having to pay for car insurance, maintenance and gas.
Work Out an Effective Alternative Means of Transportation
One of the reasons why many older drivers refuse to give up driving, even when it becomes increasingly dangerous, is because of the fear of being stranded. You need to research the best options you can present to your aging parent as an alternative to staying behind the wheel.
This may involve paying for a driver, asking family members to help out or using reliable community-based transportation services that cater to the needs of seniors. Ensure that the option you agree on will meet the most important transportation needs of your parent.
Ask for a Fresh Driver's Test
Some seniors who should no longer be driving are still taking the risk because they own a driver's license with a long expiration date.
In Pennsylvania, requests can be made for seniors to be re-tested if there are medical or other concerns, and physicians and health care workers are required to report individuals who have medical issues which may impair their ability to drive. Get in touch with your department of transportation or motor vehicles to find out what applies in your state.
Call a Family Meeting and Discuss the Issue
Call a meeting that will involve the whole family and discuss the subject extensively. Let all the children take on different aspects of the issue and show your aging parent how much you love and care about them. Apply the simple principles of respect and be ready to listen more than you speak.
Ask your aging parent to express their fears and reasons why quitting driving is so difficult. Show a lot of concern and empathy and let all members of the family back you up. State all the solutions you have already provided to ease the transition to a life without driving and encourage your parent to see how valuable their life is to you.
Don't Get Discouraged
It's vital to prepare well before you try to convince an aging parent to stop driving. Take the issues involved one after the other and do not get discouraged you if you don't succeed after the first attempt. Keep trying until you and other family members can get your aged mom or dad to hand over the keys. Remember it is their safety- and the safety of other drivers – that is the reason older drivers should consider relinquishing their drivers' licenses and keys.
Cornwall Manor Can Help
At Cornwall Manor, transportation to shopping, doctor's visits, restaurants, etc. is included in the monthly fee. Cornwall Manor is a retirement community dedicated to helping older adults enjoy their lives to the fullest while maintaining their independence. Whether your older parents are single, widowed or entering retirement together, we have a special place just for them at Cornwall Manor.  Cornwall Manor-the new nature of senior living. Contact us today at 717-274-8092 to schedule a visit!