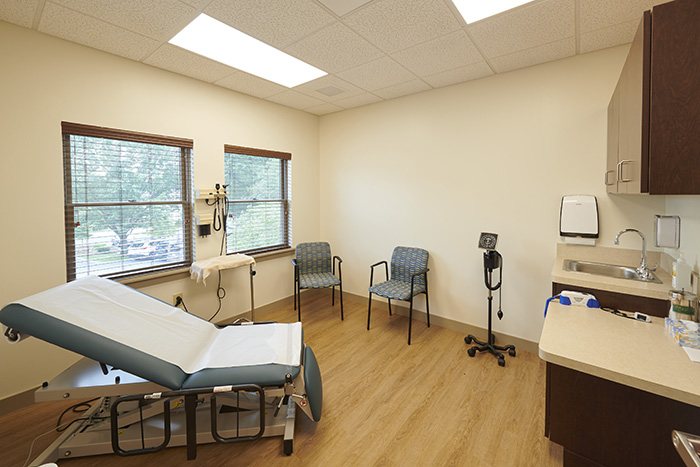 Campus Health Services at Cornwall Manor
Cornwall Manor's philosophy of health and wellness is based on the principle that each resident is entitled to enjoy and maintain the highest level of physical, mental, intellectual, social, emotional and spiritual health and wellness possible. We accomplish this through a variety of means, including comprehensive health services such as an onsite Wellness Office, access to home health care, onsite physical, occupational and speech therapy services, personal care and skilled nursing care.
Cornwall Manor's Wellness Office is an essential piece of the campus health services offered. Individuals who live at Cornwall Manor have access to the Wellness Office, which handles a variety of medical services right on our campus, and includes a campus nurse, several physicians, a medical director and a secretary.
Cornwall Manor's Campus Nurse, Gail Helm, LPN, coordinates and supervises health services for campus residents. She is responsible to respond to emergency calls from campus residents; oversees discharge orders of campus residents leaving the hospital or Cornwall Manor's Health Center; and monitors residents' progress and makes sure that they have medications needed and follow-up appointments have been scheduled. Gail is a vital link between residents, families, physicians and the Cornwall Manor Health Services staff.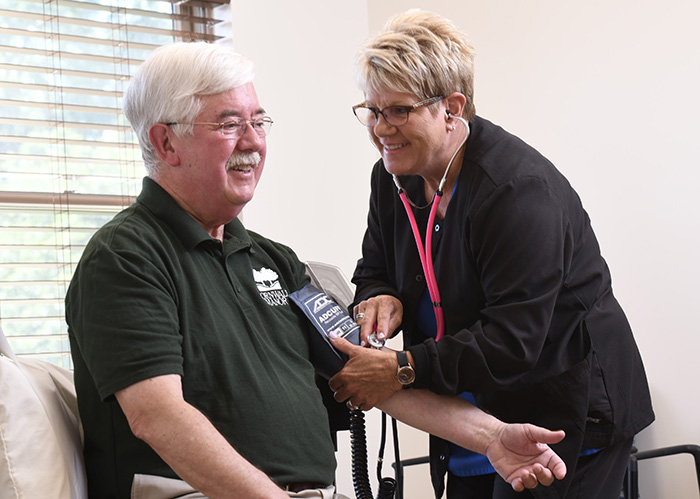 She can also can see residents for preventative medicine, vital sign checks, blood pressure screenings, immunizations, lab tests, wound dressings, injections and she assists the physicians who hold office hours at Cornwall Manor's Wellness Office including several physicians from Lebanon Internal Medicine Associates (LIMA) and Wellspan Health. Dr. Anne B. Hayes from Lebanon Internal Medicine Associates (LIMA) is Cornwall Manor's Medical Director. The Wellness Office also offers pharmacy services six days a week, with a one-day turnaround time for routine medications. Cornwall Manor's Campus Master Plan includes establishing an onsite pharmacy located within the Wellness Center in the future.
The Wellness Office (former Visiting Physicians Office) is located on the second floor of the Wellness Center and features four exam rooms, campus nurse's office, doctor's office, medical records and waiting room.