Campus Renovations & Additions
Cornwall Manor is constantly improving, updating and adding spaces to meet the needs of residents' lifestyle and interests. Cornwall Manor invests its funds into the operations and improvement of the community, which is one benefit (of many) when choosing to live at a a not-for-profit continuing care retirement community.
Scroll to see what improvements and additions are currently happening at Cornwall Manor.
Corson Hall Personal Care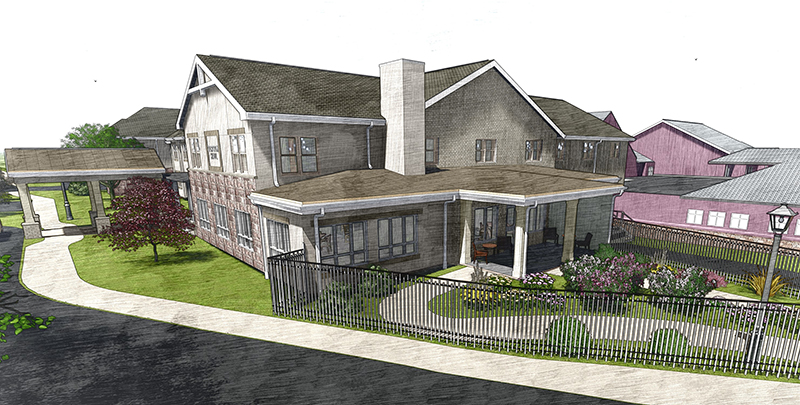 The renovation and expansion of the Corson Hall personal care building began in August 2019. Built in 1967, the building was converted to use for personal care in 1986. It currently has 30 rooms of varying sizes.
To follow construction progress, click here and scroll to the bottom of the Personal Care page.
The renovations will modernize and enhance Corson's home-like atmosphere. Accommodations will include larger rooms; private bathrooms; private, outdoor and larger dining spaces; larger gathering and activity spaces and a fitness area with specialized equipment for personal care residents.
The need for personal care, which is a level of care for individuals with physical or cognitive limitations, has increased, so the plan also includes adding more living units which can accommodate couples.
The anticipated completion date is mid-year 2021. Shown at left is an architect's rendering of the exterior with a secure memory garden.
Cornerstone Design Architects of Lancaster is the architect and Arthur Funk & Sons is the general contractor.
"The Pines" - Newest Neighborhood of Woods Homes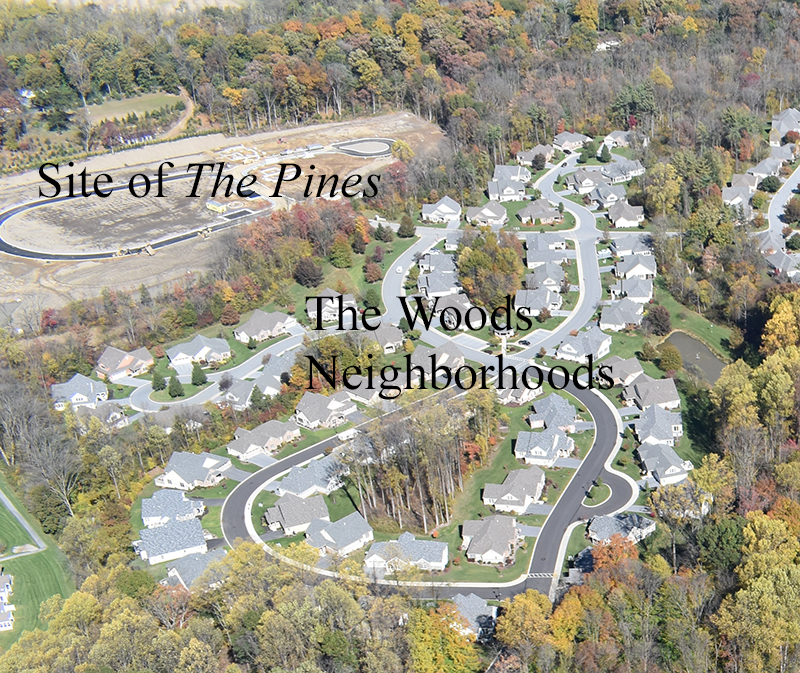 Our newest neighborhood of Woods homes, The Pines, will feature 30 single homes with two-car garages and great rooms ranging from 1,650-2,425 square feet. Upgrade options are available, allowing homes to be customized. Cornwall Manor officially broke ground for The Pines on October 1, 2019.
Click here for more information on The Pines – including floor plans, 360 virtual tours and construction progress.
Cornerstone Design Architects of Lancaster is the architect and Wohlsen Construction is the general contractor.
Onsite Pharmacy (coming soon)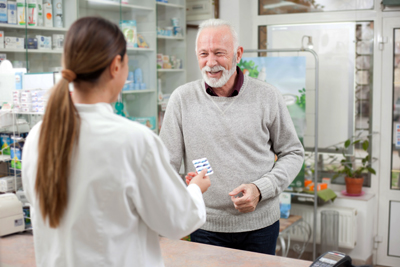 Coming Soon

In the Wellness Center, across from the bank will be the future location of an onsite pharmacy operated by HersheyCare.
This will allow residents to pickup their prescriptions without leaving Cornwall Manor. Currently, residents have access to our onsite Visiting Physicians Office and pharmacy services offered six-days a week.
LEARN MORE ABOUT THE NEIGHBORHOOD