Residential Living Fees
Cornwall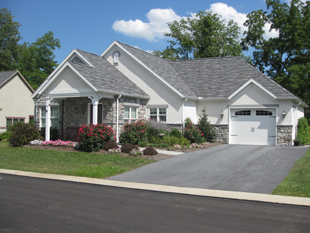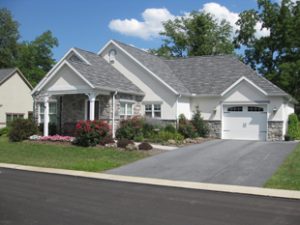 Manor offers a wide variety of residential living options on our Buckingham and Woods Campuses. The Buckingham Campus offers both one- and two-bedroom apartments as well as single and duplex homes. In addition, the Buckingham Campus offers resident amenities such as dining, gift and convenience shop, chapel, movie theater, greenhouses, library, thrift store, dog park, wood shop and model train room, meeting spaces and our wellness center including our swimming pool, fitness center and club room. The Buckingham Campus also features our on-site health care services including outpatient therapy, Visiting Physician's office, personal care and skilled nursing care.
The Woods Campus at Cornwall Manor is located less than a mile from the Buckingham Campus and offers a variety of house styles and floor plans to suit your needs and lifestyle. These homes offer two- to three-bedroom, two full baths, decks and oversized one and two car garages. Some houses include lofts, sun rooms, screened-in decks and gas fireplaces.
Residents pay a one-time entrance fee to live in the apartment or home as long as they are living independently. Plus, a resident is assured that a higher level of care such as personal care of skilled nursing is available when the need arises. There are two options of Entrance Fees:
The Traditional Plan– allows for a lower capital outlay and is reduced at a rate of 2% a month for fifty (50) months from date of residency. After 50 months, there is no remaining capital.
The Asset Preservation Plan – allows for 50% of the entrance fee to be credited as a health care credit utilized for the care and services upon permanent transfer to a higher level of care before assets are used. If the credit is not needed for a higher level of care the amount is refunded to the estate.
A monthly service fee* includes many services while living here at Cornwall Manor. Monthly fees do vary depending on size of accommodation and single or double occupancy The following are included to provide a maintenance fee lifestyle in our active senior living community. *Monthly fees are subject to annual increase.
The monthly fee include:
Utilities including electric, heat, air conditioning, water, sewer, garbage. Phone, cable and internet are not included in the monthly fee.
Interior and exterior maintenance including lawn maintenance and snow removal.
Appliance care and maintenance
Real Estate taxes and Property Insurance
Monthly housekeeping in apartments. Housekeeping available for house residents.
Fitness center, swimming pool and therapeutic spa
24 hour emergency medical response system
Transportation within the Cornwall Manor community
Transportation to area grocery stores and shopping venues, medical offices.
Security available 24 hours a day
Educational classes, lectures, concerts, book reviews as well as trips to popular attractions (some fees may apply)
Walking trails and the Lebanon County Rail Trail on our campus