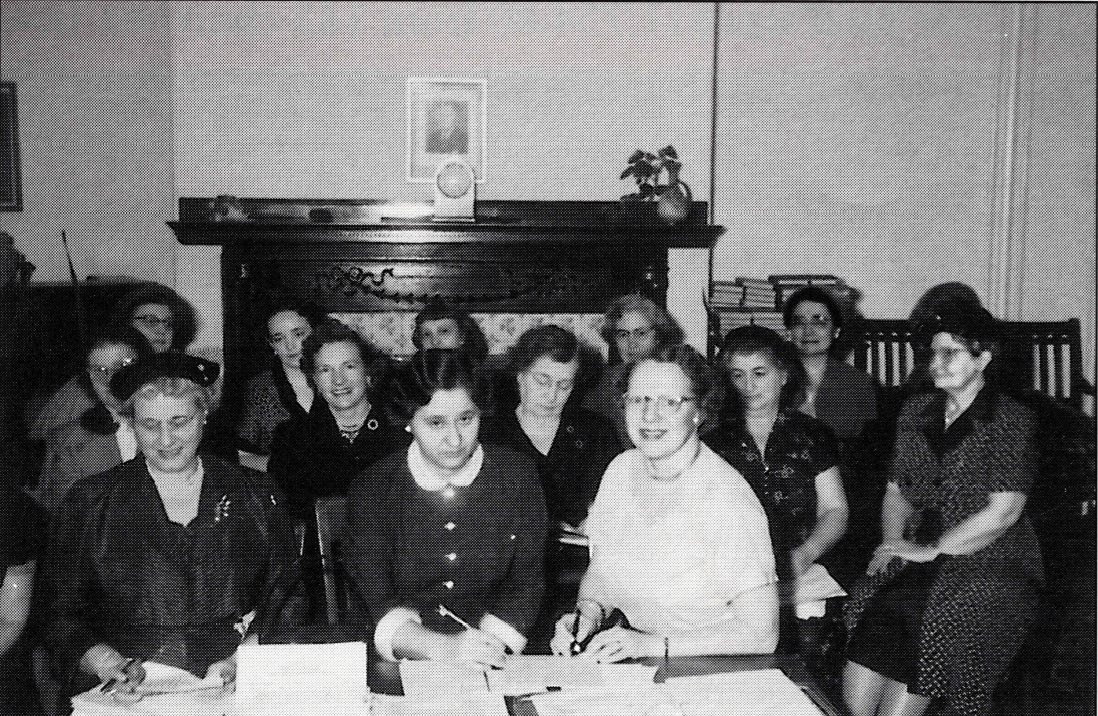 about the cornwall manor society
The Cornwall Manor Society, organized in October 1950, is an auxiliary group that supports Cornwall Manor Retirement Community. This volunteer group consists of Cornwall Manor residents and individuals from the surrounding community.
The Society's mission is to support the ministry of Cornwall Manor by building relationships both on and off  campus, by providing opportunities for volunteers to bring services and programs to Corson Hall and Health Center residents, and by raising funds for Benevolent Care.
Header photo pictured above: Cornwall Manor Residents prepare to package cookies for the Society's 2022 "Cookies, Crafts, Carols & More" event.
Four Cornwall Manor Society meetings are held annually – 2023 meeting dates are March 16, June 15, September 21 and November 16.
The Cornwall Manor Society operates two shoppes that are open to residents, employees and community members. Both shoppes accept cash and checks. All proceeds from the Manor Shoppe and the Treasure Trove benefit programs and projects of the Cornwall Manor Society.
The Manor Shoppe (gift shop and convenience store) is located in the Freeman Community Center and features items like greeting cards, decorations, fashion accessories, chocolates and grocery items. The Manor Shoppe is open Monday-Friday from 9 AM to 1 PM and on Saturdays from 11 AM to 1 PM.
The Treasure Trove (thrift store) is located next to the Buckingham Mansion and features gently used men and women's clothing, jewelry, kitchen items (dishes, glassware, small appliances), furniture, linens, books and much, much more. Donations are also accepted during business hours. The Treasure Trove is open on Wednesdays from 12-4 PM and Saturdays 10 AM-2 PM.
Cornwall Manor Society meeting minutes and publications are below.