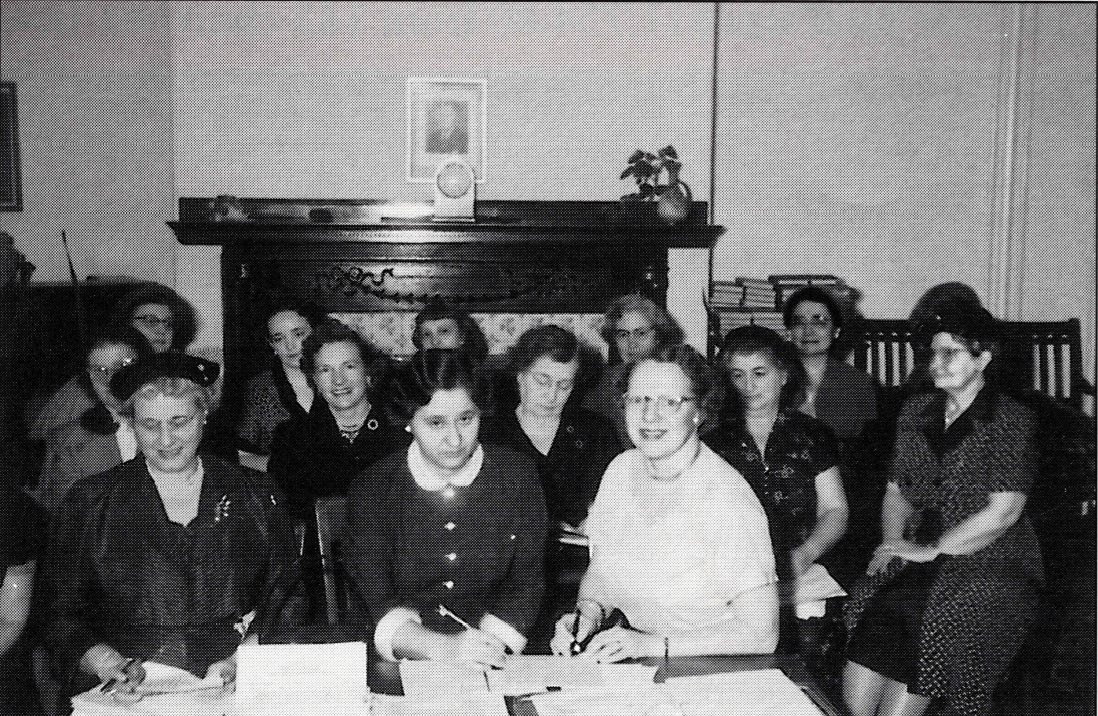 about the cornwall manor society
The Cornwall Manor Society, organized in October 1950, is an auxiliary group that supports Cornwall Manor Retirement Community. This volunteer group consists of Cornwall Manor residents and individuals from the surrounding community.
The Society's mission is to promote the widest possible interest in Cornwall Manor in cooperation with the Cornwall Manor administration and staff, among churches of the Eastern Pennsylvania Conference of The United Methodist Church, and the churches and families of the residents; to develop relationships between residents and non-residents to help meet the needs of all residents of Cornwall Manor and to raise funds for Personal Care and the Health Center.
Header photo pictured above: Cornwall Manor Residents prepare to package cookies for the Society's annual "Cookies, Carols, Crafts & More" event.
Four Cornwall Manor Society meetings are held annually – 2022 meeting dates are March 17, May 19, September 15 and November 17. Meetings currently have limited in-person attendance and are broadcasted live via Zoom, aired on CMTV (channel 956) for Cornwall Manor residents and are available below via YouTube.
The Cornwall Manor Society operates two shoppes that are open to residents, employees and community members. Both shoppes accept cash and checks. All proceeds from the Manor Shoppe and the Treasure Trove benefit programs and projects of the Cornwall Manor Society.
The Manor Shoppe (gift shop and convenience store) is located in the Freeman Community Center and features items like greeting cards, decorations, fashion accessories, chocolates and grocery items. The Manor Shoppe is open Monday-Friday from 9 AM to 1 PM and on Saturdays from 11 AM to 1 PM.
The Treasure Trove (thrift store) is located next to the Buckingham Mansion and features gently used men, women's and children's clothing, jewelry, kitchen items (dishes, glassware, small appliances), furniture, linens, books and much, much more. Donations are also accepted during business hours. The Treasure Trove is open on Wednesdays from 12-4 PM and Saturdays 10 AM-2 PM. Masks must be worn when inside the Treasure Trove.
Videos of Cornwall Manor Society meetings, meeting minutes and publications are below.