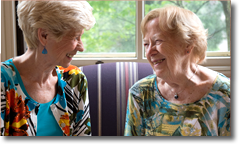 Make a gift — make a difference.
Cornwall Manor is a non-profit organization whose revenue comes from three sources – resident fees, interest and endowment income, and contributions. Since our founding in 1949, Cornwall Manor has benefited from the generosity of individuals who support our community's mission of providing the highest quality housing and services for seniors and benevolent care for residents with limited or depleted resources.
Ways to Give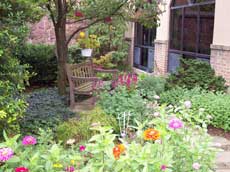 Online Giving
You may make a secure online gift through PayPal and you may designate your gift for Benevolent Care, the Endowment Fund, the Capital Campaign for Corson or the Clubhouse at The Woods, Gateway Library Honor Book Program or the Employee Scholarship Fund. You can also make your gift in honor of memory of someone. Click below to continue to a safe and secure online giving form.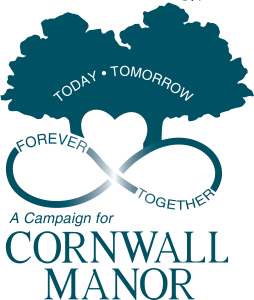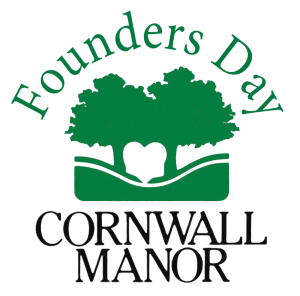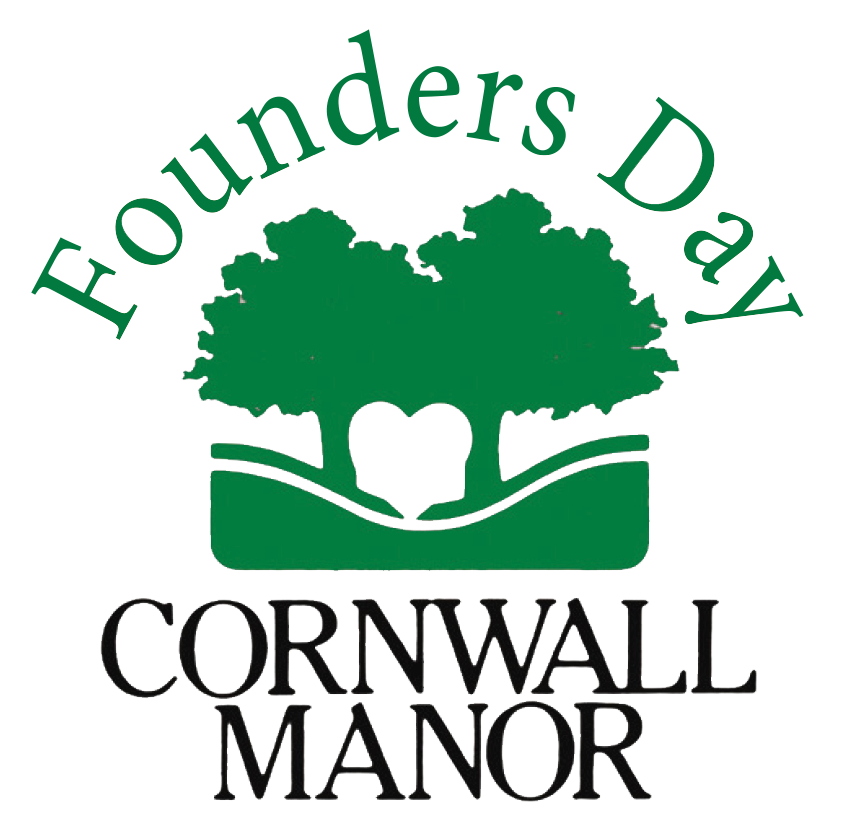 Founders Day
Founders Day annually recognizes our friends who support our ministry and commemorate our founding. Due to the ongoing pandemic, Cornwall Manor has not been able to have this in-person event in 2020 and 2021. Instead, we produced a video that recognizes our generous donors for their support of our mission and several exciting projects at Cornwall Manor! We hope you will enjoy this special production!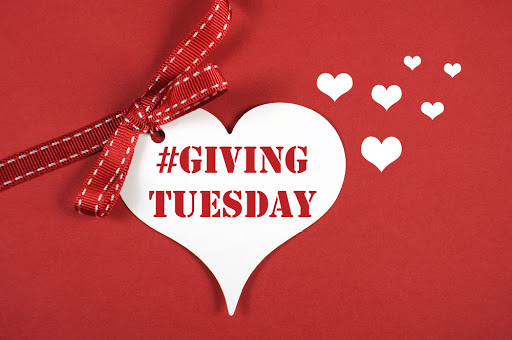 Giving Tuesday
Cornwall Manor will be participating in Giving Tuesday on November 30, 2021. #Giving Tuesday is a global giving movement held on the first Tuesday after Black Friday and Cyber Monday. It was designed to have local impact and harnesses the collective power of partners to transform how people think about, talk about and participate in the giving season. It inspires people to take action to improve their communities and give to the charities and causes they believe in to help create a better world. Learn more about Giving Tuesday.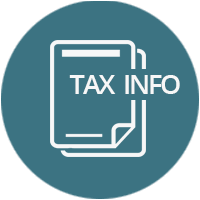 2021 Tax Info
Everyone's hoping that 2021 will be a lot different from 2020; however, when it comes to your 2021 income taxes, the IRS isn't planning on a huge transformation like we saw back in 2018.
Even without major tax reform, however, you still have to go through the minor changes that happen to your taxes every single year. Below, you'll find the information you need on a few important items, including:
Higher standard deductions
Exemptions from gift and estate tax
Tax brackets for ordinary income as well as qualified dividends and long-term capital gains
Let's take a more comprehensive look at all of these tax issues to help you create a better tax plan for 2020.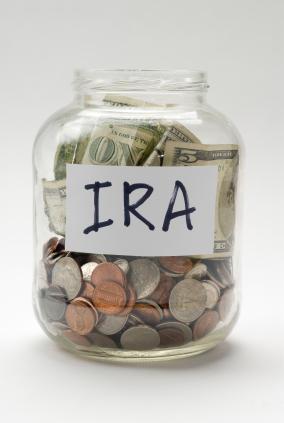 Qualified Charitable Distributions (QCDs) from your IRA
If you are 70 ½ years of age or older, you can make a tax-favored charitable gift to a nonprofit organization, like Cornwall Manor, from your traditional or Roth Individual Retirement Account (IRA) account.
Click here for more information on Qualified Charitable Distributions (QCDs) from your IRA and for a sample letter you can use to send to your IRA administrator to start the process.
NEW! Click here for Important information on the SECURE Act.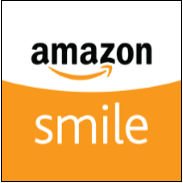 Amazon Smile
If you shop on Amazon, now there is another way that you can support Cornwall Manor. Just follow the simple instructions below the next time you are shopping on Amazon and you can support Cornwall Manor!
-Go to smile.amazon.com
-Log in with your Amazon username and password (if you aren't automatically logged in already)
-Search "Cornwall Manor" to select us for your charity of choice or use this link
-Continue shopping on Amazon like you always do!
A portion of any eligible purchase will benefit Cornwall Manor each time you shop.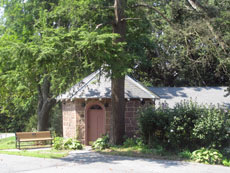 CASH/OUTRIGHT GIFTS
An outright gift can come in the form of cash or securities and can be used for the Endowment Fund for Benevolent Care, whereby the principal of the gift is invested and the income is used to provide assistance for residents with limited resources; for current benevolent support, where the gift is used for current needs; or for capital items such as trees, books, or equipment. Gifts can be made by calling or sending it to the Cornwall Manor Advancement Office, online and/or through a credit card. Become a "GEM" and make a monthly gift.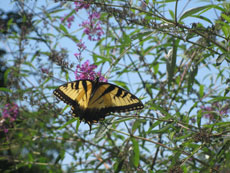 SECURITIES
Gifts of stocks or bonds not only benefit Cornwall Manor but can also reduce or eliminate capital gains tax. If the securities that you wish to gift have decreased in value below their original cost, it may be better to sell the security and give the proceeds from the sale as your gift.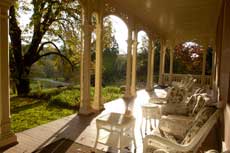 BEQUESTS
Naming a charitable organization such as Cornwall Manor as a beneficiary in a will is probably the most common, and for some individuals, the easiest, way to provide a gift. You can designate a specific gift amount or percentage of the estate, and also indicate how you wish your gift to be used by Cornwall Manor. If you want your gift to be used for the Endowment Fund for Benevolent Care, it is necessary to specifically state that in your will. If you wish your gift to be used for another purpose for Cornwall Manor's general purposes, the language can simply say "for Cornwall Manor."
CHARITABLE GIFT ANNUITIES
A charitable gift annuity is a gift vehicle whereby a donor transfers cash or securities to a charitable organization and in return receives fixed payments (depending on the donor's age) as well as a charitable deduction for a portion of the initial gift. In the Cornwall Manor Charitable Gift Annuity program, the minimum gift amount is $10,000 and can be used to support Benevolent Care, the Endowment Fund or the Today, Tomorrow, Forever, Together Campaign. Please contact the Advancement Office to discover how a charitable gift annuity can provide you with stable income for life and help you meet your charitable goals.
Payment rates are established by the American Council on Gift Annuities (ACGA), a national organization that provides suggested payout rates for charitable organizations such as Cornwall Manor. To learn more about rates, effective January 2020, please visit: https://www.acga-web.org/current-gift-annuity-rates
Choices for Giving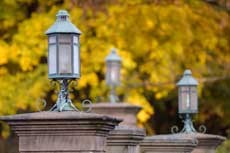 Benevolent Care
Endowment Fund
Honor Book Program
Memorial or Tribute Gifts
Ralph L. Weik Memorial Scholarship Fund
LEARN MORE ABOUT THE NEIGHBORHOOD