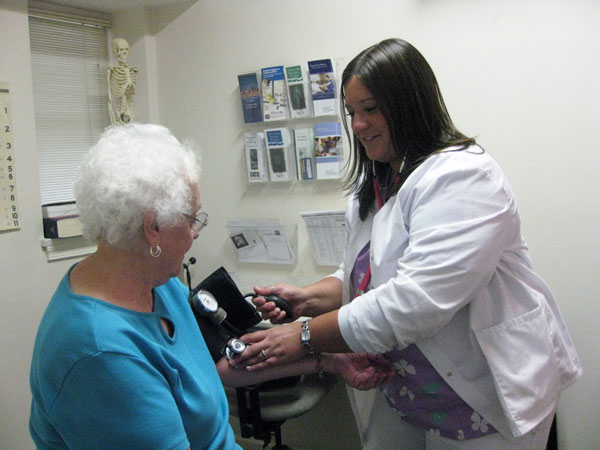 Individuals who live at Cornwall Manor have access to our on-site Visiting Physicians Office (VPO). The office is conveniently located on the Buckingham Campus.
Physicians from Lebanon Internal Medicine Associates (LIMA) and Lancaster General Health/Penn Medicine see residents at the VPO. Dr. R. Scott DeLong from Lancaster General Health/Penn Medicine Physicians Geriatrics is Cornwall Manor's Medical Director. Physicians have office hours here on weekdays and nursing staff are on-site in the VPO seven days a week from 8 AM to 4 PM.
Routine medical needs and annual physicals can be scheduled at the Cornwall Manor VPO., and transportation to off-campus medical appointments is also available.
A Campus Nurse is available to coordinate and supervise health services for campus residents and monitors a resident's progress following hospitalization. The Campus Nurse serves as the link between residents, families, physicians and the Cornwall Manor Health Services staff.
The VPO also offers pharmacy services available six days a week, with one day turnaround time for routine medications; blood pressure screenings, immunizations and lab tests.