Now Hear This: Audiology Services at Cornwall Manor
April 2017
Dr. Linda Gonya-Hartman, Au.D. has been seeing Cornwall Manor residents for 20 years. "I started doing home visits before a clinic setting was established about ten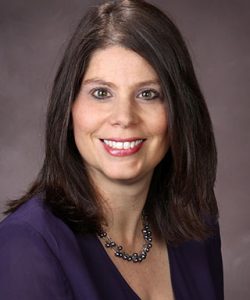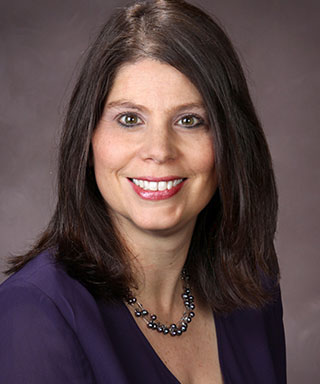 years ago at Cornwall Manor," states Linda.
Linda, who is a Lebanon County native, knew during her high school years that she wanted to be in the medical field, specifically one that improved people's lives. "At that time, Good Samaritan Hospital had a Career Club, where you could shadow the different hospital departments. I had narrowed down my choices to radiology or speech pathology because I enjoy working with people one-on-one." But, like so many undergrad students, she changed her mind. "I had my first audiology class at Penn State and was hooked. I knew instantly this is what I wanted to do," Linda recalls.
Linda's practice "The Hearing and Ear Care Center" has several locations including Lebanon, Mt. Joy, Cornwall Manor and Masonic Village. She holds office hours at Cornwall Manor twice a month and by appointment. She also schedules home visits or sees residents in Cornwall Manor's Health Center when needed. Her audiological services include hearing tests, fitting hearing aids, service checks and cleanings, wax removal, and hearing loss counseling.
Dr. Hartman is also the professional advisor to the Lebanon County Hearing Loss Association of America, Lebanon County Chapter, which meets at Cornwall Manor. She will present information as well as act as a resource and give advice/answer questions when needed. This support group is free and open to all members of the community and meets the fourth Tuesday of each month except July, August and December at 7 PM in Freeman Auditorium (second floor of the Freeman Community Center at Cornwall Manor). The January, February and March meetings are held at 2 PM.
Cornwall Manor is known for its high-quality care and variety of amenities and services onsite. So, it is no surprise that Cornwall Manor houses an audiology department on their Buckingham Campus to benefit their residents.
Linda has been in the audiology profession for more than 20 years. She received her undergraduate degree from Penn State University, a master's degree in audiology from The Ohio State University, and her doctorate degree from Pennsylvania College of Optometry, School of Audiology. She began her career working for several ENTs (ear, nose, and throat physicians) in Connecticut and Pennsylvania. After nine years, Linda went into private practice. The importance for her to keep abreast of the most recent technology and provide the best quality care for her patients was the primary reason why she chose to be in a solo practice.