Treasure Trove Thrift Shoppe – Now Reopen!
September 2021
Have you ever been to the Treasure Trove at Cornwall Manor? We invite you to come explore our Shoppe of bargains! After many months of being closed due to the pandemic and limited hours for Cornwall Manor residents and employees, we are happy to reopen on our full schedule to everyone.
The Treasure Trove is a thrift shoppe filled with many treasures at bargain prices – including furniture, kitchen items, small appliances, lamps, books, garden items, baskets, decorative items, men and women's clothing, shoes, jewelry and much more! There is also a crafters section; "manly man" section with radios, computers, receivers; a linen closet and much more.
Location:
The Treasure Trove at Cornwall Manor is centrally located on the Buckingham Campus at Cornwall Manor, 1 Boyd Street, Cornwall.
Directions:
Click here for customized directions to Cornwall Manor's Buckingham Campus. Once you enter our campus, proceed straight to the first stop sign. Continue straight to the second stop sign. You will pass the Carriage House Apartments (on your left) and Zerr Chapel (on your right). At the second stop sign, make a right turn and immediately a left turn into the Treasure Trove parking lot. The entrance to the Treasure Trove is located just past the carports.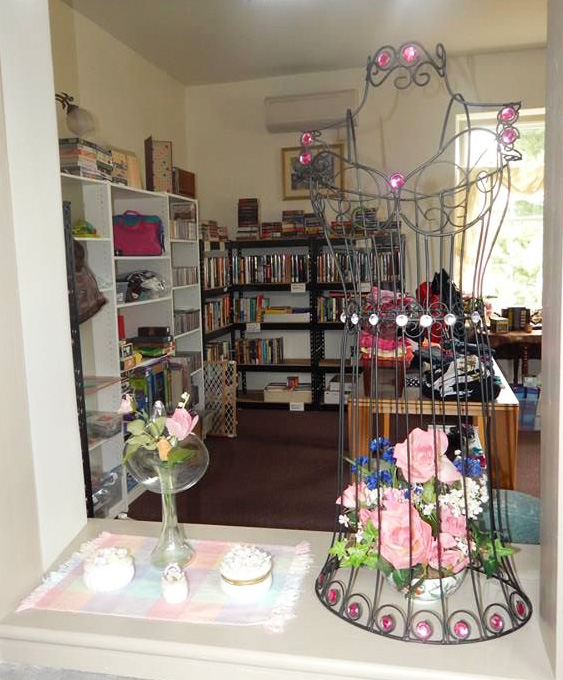 Hours:
The Treasure Trove will be open on Wednesdays from 12 Noon to 4 PM and on Saturdays from 10 AM to 2 PM. The Treasure Trove is open to all Cornwall Manor resident and employees as well as community shoppers. Please note – masks must be worn by everyone in the Shoppe.
Donations:
Donations are accepted (and appreciated!) during Shoppe hours. Please make sure articles of clothing and shoes are in good condition. Please place your items in the donation bins located at the back of the store.
The Treasure Trove Thrift Shoppe is a project of the Cornwall Manor Society, the auxiliary of Cornwall Manor. The Shoppe is volunteer run and all Treasure Trove proceeds benefit Cornwall Manor's personal care and health center residents. You can follow the Treasure Trove on Facebook.