Congratulations to Team Member, Ashley Belleman
September 2020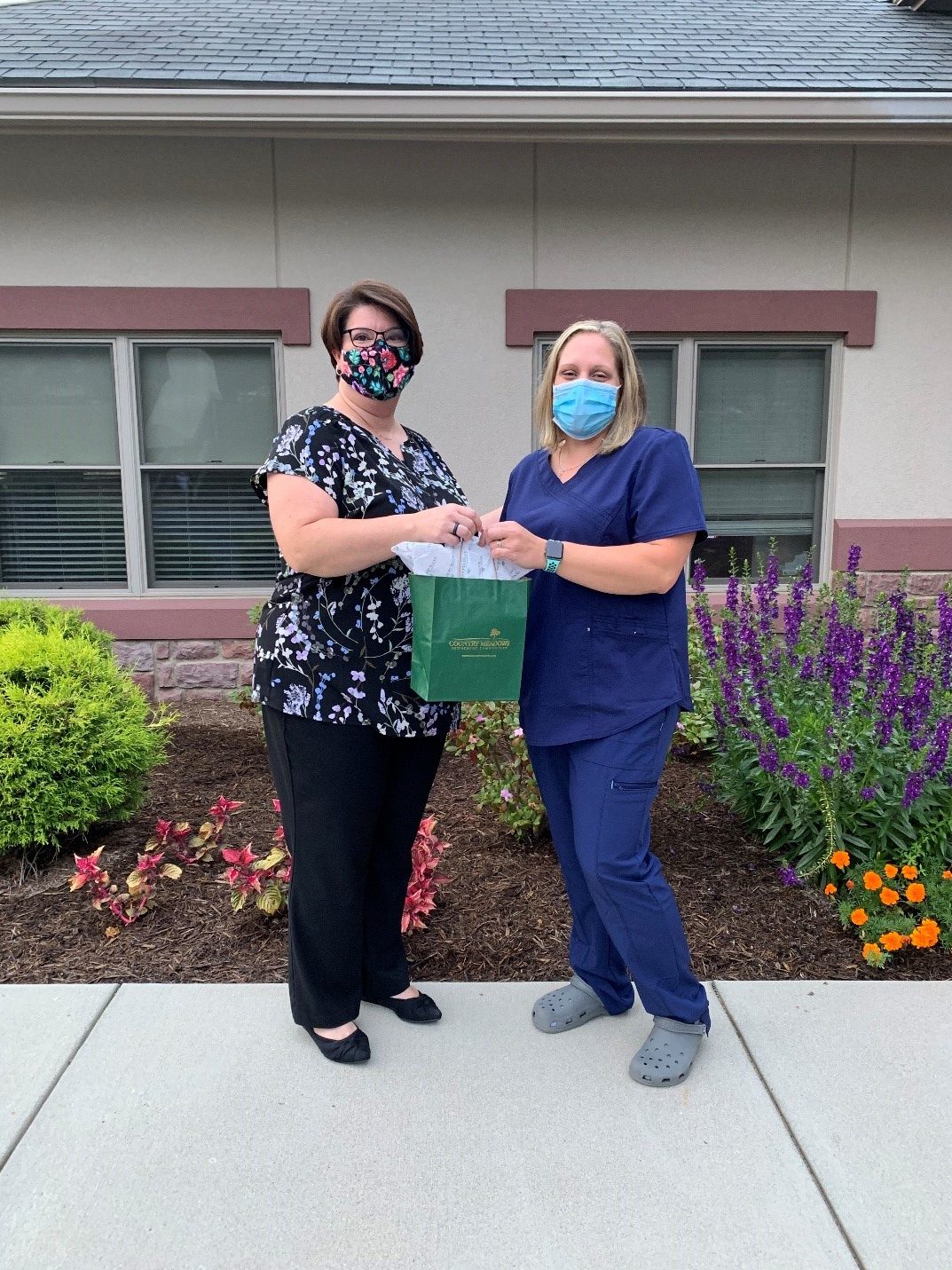 Ashley Belleman started at Cornwall Manor in the Nursing Assistant Training class in September 2003. She continued to work full-time as a nursing assistant as she furthered her education to become an LPN. Recently, Ashley graduated from the Lebanon County Career & Tech Center's LPN Class of 2020.
Ashley was chosen as the recipient of The Nightingale Award that was given to a student nurse who demonstrated the qualities of the true meaning of a nurse. Ashley's instructors discuss each candidate for each award and state that Ashley stood out in both the classroom and especially the clinical setting.
Congratulations, Ashley! We are thrilled to have you part of the Cornwall Manor team!
Ashley is pictured on the right with her Lebanon County Career & Technology Center Nursing Instructor.