Introducing Trailside Organic Farm
March 2021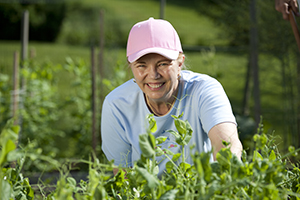 Cornwall Manor has partnered with Rodale Institute, a nonprofit research and education institution headquartered in Kutztown, PA that has been leading the way in healing people and the planet since 1947. Focused on growing the regenerative organic agriculture movement through research, farmer training, and consumer education, Rodale Institute currently operates seven sites in four U.S. states. Cornwall Manor will be the first retirement community to partner with Rodale Institute and will feature an onsite organic farm.
The Cornwall Manor-Rodale Institute Trailside Organic Farm will begin as a two-acre certified organic farm located adjacent to the Rail Trail on Cornwall Manor's Woods campus. An organic farm requires a long-term commitment to develop and a collaboration with the right partner to be successful. Utilizing Rodale Institute's expertise in organic growing methods, the Trailside Organic Farm will provide residents with healthy, hyperlocal food choices and a thriving natural environment that supports their health, environment, and overall well-being. As with any worthwhile plan, this will take time to reach fruition. We anticipate that the first crops from the organic farm will begin to phase into Cornwall Manor's dining rooms in 2022 and Cornwall Manor will use organic produce grown on the farm to be served in all campus dining areas.
Plans during 2021 include hiring a farm manager, beginning site improvements and construction and planting crops on one acre. We are excited about this partnership and will share more information as it becomes available.